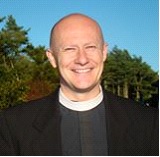 The Reverend Dr. Rich Bardusch, Rector
Father Rich Bardusch is a graduate of Emory & Henry College, Duke Divinity School, and has a Doctor of Ministry in Congregational Development from Drew University. He completed a year of Anglican Studies at EDS in Cambridge, MA. He is a bit of a Thomist, i.e. he likes the writings of St. Thomas Aquinas. It was St. Thomas who said, "The noblest human act is Joy." He has also studied Early Christianity and enjoys learning about the Gnostic Writings.
 A few motifs of his ordained ministry have included welcoming new people into churches, fun, and creating new ministries. His spiritual discipline includes Centering Prayer, study, and simple living. He is a gardener, sci-fi fan, and patio reader extraordinaire. He also enjoys biking, Christian liturgy, and plants, not necessarily in that order. He loves dogs, traveling, and being at the center of a vibrant religious community. In the last 20 years he has had three Siberian Huskies, and will probably get another one once he is settled.
Fr. Rich has done most of his traveling in Central America, but has also visited the British Isles and Southeast Asia. He has studied Spanish in Costa Rica, Greek at Providence College, and Celtic Spirituality at St. Deiniol's in Wales. His bucket list includes New Zealand, Nepal, and Liberia. He is the proud uncle of one niece and four nephews, all of whom live in or near Yorktown, VA. His family on his mother's side (Griffith) came to Smithfield, VA in 1632, from Wales, and eventually settled in Appalachia. His dad's family came from Germany in the 1880's and settled in New Jersey.
Fr. Rich was born in Hampton, VA and as a child grew up on the Yorktown Battlefield where General Cornwallis surrendered to George Washington in 1781. He has published four stories in a collection written by youth pastors in "Sage Advice: Stories from Seasoned Youth Workers". As a youth pastor he ran a church camp that had over 1000 children each summer.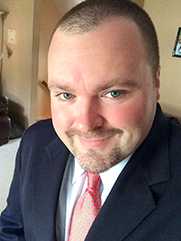 Kevin "PK" Hamilton, Director of Parish Operations
Kevin, or "PK" as he is known to friends and family, joined Saint Timothy's in August of 2013. He received his Degree of Church Ministries from the Capital Bible Institute. While studying for the ministry, PK interned with Capital Baptist Church in Annandale, Virginia before joining the staff full time as the Administrator of a capital campaign for the church's campus expansion. PK was licensed as a Pastor in the Gospel Ministry in 1999 and served there as the Pastor of Outreach and Administration and then as Pastor to Students and Children for five years. In 2002, PK was ordained shortly before resigning from Capital Baptist to focus on church planting efforts (starting new churches), and has been a church planter ever since.
In 2004 PK entered the Human Resources field for Ratner Companies (parent company for Hair Cuttery, Salon Plaza, Bubbles, and ColorWorks). He served there for more than eight years in several HR roles including Director of Internal Communications and Director of Organizational Development.
A Northern Virginia native, he currently lives in Centreville.  He leads a small team of people starting New Journey Church, a non denominational Christian church. PK says he is honored to serve Saint Timothy's, partnering with the gifted people who call this church home as we fulfill our mission to the community and the world together.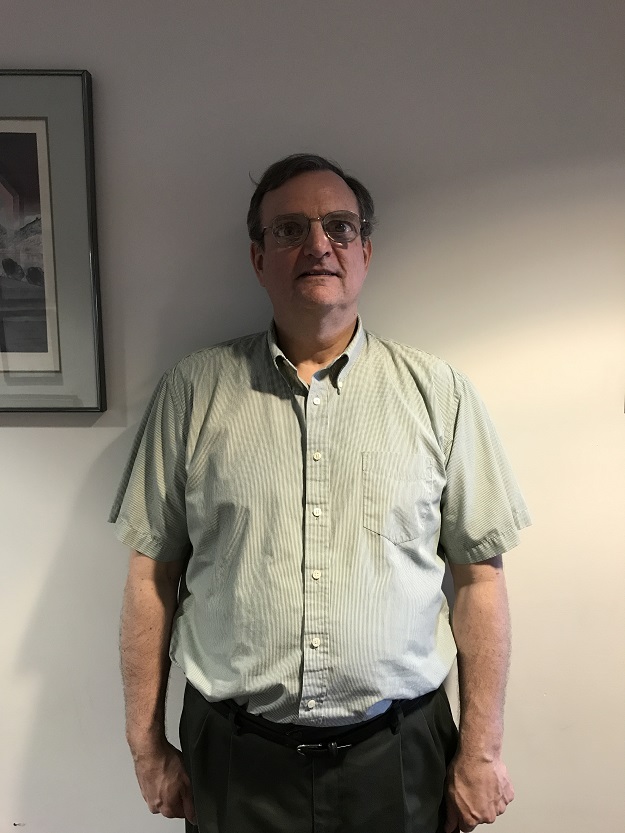 Roger Long, Interim Director of Music
Roger is a graduate of the Peabody Conservatory of the Johns Hopkins University and has, over the years, served Lutheran, Methodist, and Episcopal churches as Organist/Pianist and Director for bells, vocal choirs and Instrumental ensembles.  Previously he was the Director of Music Ministry and Organist at Christ Lutheran Church in Fairfax.
Roger has been with St. Tim's since September of 2016.
We are delighted to have Roger lead our Music Program as our Interim Director of Music.
St. Timothy's congregation has enjoyed the placement of seminarians from the Virginia Theological Seminary for thirty-five years. They come to us through the Seminary's Office of Field Experience. Through a process of church visits, discussion with the director of field education and interviewing with supervisors, seminarians negotiate a field placement of twelve hours a week which begins in September of their middle year of study. While at St. Timothy's they participate in the worship service and Christian education.