For service readings, St. Timothy's uses the Revised Common Lectionary (RCL), which lists scheduled lessons, prayers, and readings common to many Christian churches around the world. You may view common lectionary readings at http://www.lectionarypage.net.
Lay Eucharistic Ministers (LEMs) are worship leaders who read lessons, lead prayers, and assist with administering the sacraments of bread and wine during Holy Communion at Sunday and special services. Lectors are worship leaders who read one of the lessons at Sunday and special services.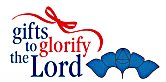 Beginning in 2004 the Organ Committee started studying the options to deal with our failing, 1870 James D. Moore Tracker pipe organ.  The study, which took four years, resulted in the recommendation to replace the organ.  The Gifts to Glorify the Lord campaign started in 2011 to raise funds for both this project and for a reserve fund to cover large anticipated building operational costs.   You may view the history of the pipe organ and the Gifts to Glorify the Lord campaign by clicking on Gifts to Glorify the Lord.
Our choirs add music to the 10:00 am services September – June. During the summer months, a more informal "pickup" choir sings on Sundays.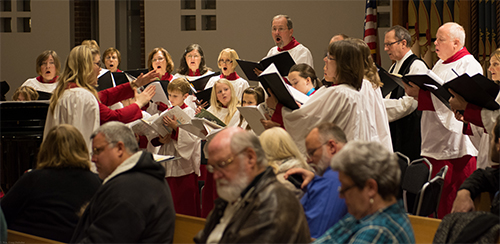 St. Timothy's Choir
The St. Timothy's Adult Choir leads the 10 a.m. Holy Eucharist each week during the program year, which runs from September to May. The choir rehearses on Thursdays from 7:00 – 8:30 p.m. We sing a wide variety of music including chant, Renaissance motets, Anglican repertoire, spirituals, Psalmody, and contemporary sacred choral music. We welcome anyone, in grade 7 and older, with an interest in music, choral singing, and dedication to our ministry to join.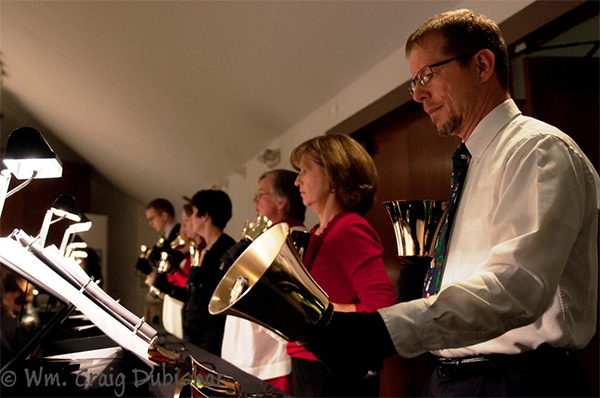 Handbell Choir
Our three-octave English Handbell Choir meets each Wednesday from 7:00 – 8:30 p.m. to rehearse music for service preludes and other events throughout the year. The choir traditionally plays once a month as the prelude for the 10 a.m. Sunday service.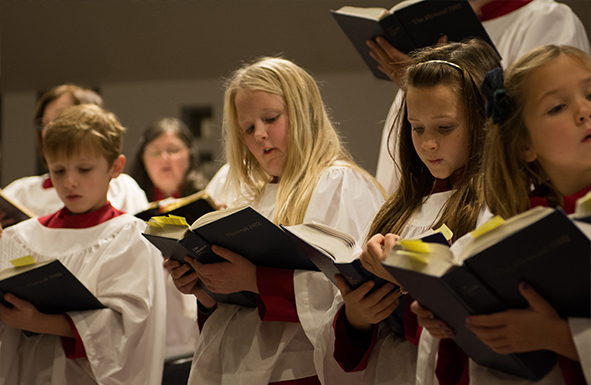 Children's Choir 
Our Children's Choir rehearses Sundays after the 10 a.m. Service (11:30 a.m. – noon) during the academic year. This choir invites singers in Kindergarten – Grade 6 to join in learning the basics of music reading, correct singing technique, and the responsibilities associated with belonging to a choir. 
Contact Roger Long if you are interested in your child participating in this choir.